Generation Y: The New Generation of Business
The innovation specialists that make up DK Web Designs is a group of inspired students chosen for their intelligence, motivation, business interest, and general intellectual curiosity.
DK Web Designs
team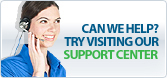 Pacific Health Co., Inc.

Jason Cossman, CEO
DK Web Designs launched 1 website for us in 2003. I was so happy with the work, we had them do 2 more in 2004. The quality of the IT work is incredible and the support after the project was complete has been wonderful. After launching the sites, our sales volume went through the roof! DK helped our small time company grow into a multi-million dollar corporation in less than a year's time.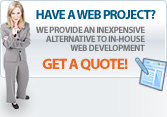 •

20 MB web space

•

2 GB/ Mo. Bandwidth

•

5 Email Accounts

•

1 Unique FTP Accounts

•

2 Sub-domains





•

30 MB web space

•

5 GB/ Mo. Bandwidth

•

10 Email Accounts

•

5 Unique FTP Accounts

•

5 Sub-domains




Friday, December 2, 2005


Absolute Live Support provided by DK Web Designs
A complete and feature packed live support software for increasing your sales, providing technical assistance, and increasing your customer's satisfaction by delivering Live Customer Service on your own web site!

DK Web Designs provides the overall solution by integrating the Absolute Live Support system into your organization's current website, customized to your specific needs and branded to your organization's look and feel. (more)
Wednesday, November 24, 2004


Email System Migration
In order to continually improve our services, we our proud to announce the expected release of a new email service solution.  This new solution is a joint effort between DK Web Designs, GearHost, and SmarterTools.  With the help of SmarterTools, the application SmarterMail has been designed as a new solution for our clients and includes many new and improved features.(more)
Corporate News and Archive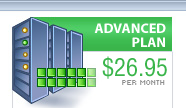 •
50 MB web space
•
10 GB/ Mo. Bandwidth
•
15 Email Accounts
•
10 Unique FTP Accounts
•
10 Sub-domains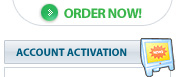 Complete the order form
to get your site online!